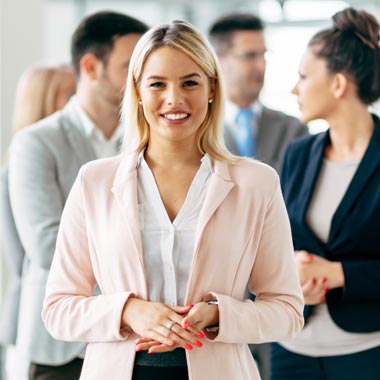 A Production Efficiency Platform

Dealership software
Dealerships require a comprehensive approach, and simplicity in implementation. We believe the process should be unique to your processes. Your dealership and individual departments are consulted and supported continuously, to fine-tune exactly how you want to do business.
We've done it more than 900 times, continually refining our recipe for success.
Workflow Solutions 360˚
A service process that works with you
Increase production and solve problems efficiently by streamlining communication among your team members and clients.

Live Reporting
Get up to the minute live reporting on billable hours and customer wait times, while being able to monitor pending and sold parts. Instantly access service requests and completed work orders.

99% Retention Rate
Real-time updates keep the flow of information available and accessible, keeping technicians in their bays, and customers up-to-date with the status of their vehicle's progress.

SMS Messaging
Message your customers, keeping that single thread of communication directly with the RO. Prompt your customers to contact a service advisor when a vehicle is ready for pickup, reducing unnecessary calls and drop-ins.

Improved Technician Income
With Workflow 360˚, technicians regularly see 15-27% increases in their earnings. Improved processes and throughput let technicians add more dollars to their paystub.
Increased Revenue
&

Higher Retention

Even with a proven 99% retention rate, Workflow 360° is constantly evolving. This application focuses on the people, creating a better process for communication that works for your business.
Workflow Solutions 360˚ is the first and leading Production Efficiency Platform.
Every minute matters so save your time and money with Workflow 360˚'s interactive solutions. User-friendly features and excellent communication components help you get rid of inefficiencies and increase billable hours. Stop limiting production. How? By using Workflow 360˚'s flexible communication process software.
Retain More
Increase guest retention through better and instant communication with your dealership clientele. Communicating with your guest about the status of their vehicle's service provides them with the value of time. Your guests stay in control of their own busy schedules, knowing the status of their vehicle.
Generate More Repair Orders
If there is a smooth process in place, more work gets done. Workflow 360˚ helps all departments communicate on a single thread. Everything from how long a vehicle has been in repair to how long it takes to order and price parts, improves workflow and accurately increases the number of repair orders generated.
Increase Orders
Utilizing Workflow 360˚, your fixed operations will increase production efficiencies, operations, and communication, leading to your service department seeing upwards of 27% or better in their earnings.
More upsells, better processes and higher retention
Better MPI process + Better Communication + Quicker customer notification = More Additional Sales
Use every tenth in your shop. Keep your customers happy and your shop flowing. Single thread communication creates a seamless process and excellent retention rates.
There Are
New Trends
In Automotive
A successful business stays a step ahead of the competitors. Dealerships use Workflow 360˚'s technology to upsell and communicate with clients for a truly seamless process.
Workflow 360˚ is the only cloud-based software solution platform built for efficiency and management. The ease of use and customization features removes common limitations.
Your dealerships become production focused. Everyone working on a task has seamless communication both internally and externally. Tracking projects in real time eliminates downtime, allowing every department to identify issues and keep the work flowing. After all, Workflow 360˚ is about the PX, people experience.
1
Dealers are struggling to keep up with the traffic they currently have.
Selling additional work is taking a backseat to simply getting work through the shops in a timely manner.
2
Customers are expecting immediate responses & rapid turnarounds.
They have been conditioned by every industry to want instant results.
3
The automotive market is flooded with vendors promising a seamless customer experience.
Unfortunately, they rarely deliver because they either don't work or they aren't used.
Actions speak louder than words, so take action with Workflow 360˚ today to see results not just promised, but proven.
Production focused &
Easy to use dealership software
Workflow 360˚ is a software solution developed for dealers who are dissatisfied with the limitations & lack of adoption of their current systems to drive production & facilitate processes within their dealerships.

Easy To Use
Customization in the settings allows you to create a system that aligns with your operations.

Fast Training
Solve your problems without the need for extensive training. Workflow 360˚ is simple.

Highly Flexible
Workflow 360˚ works for you with the flexibility to conform to your dealership processes.
Ready to learn more?


Calculate your opportunity

See everything within one system, from where the parts are to what stage the repair or service is at. Comprehensive data helps you gauge where you are making profits and what you are losing out on.